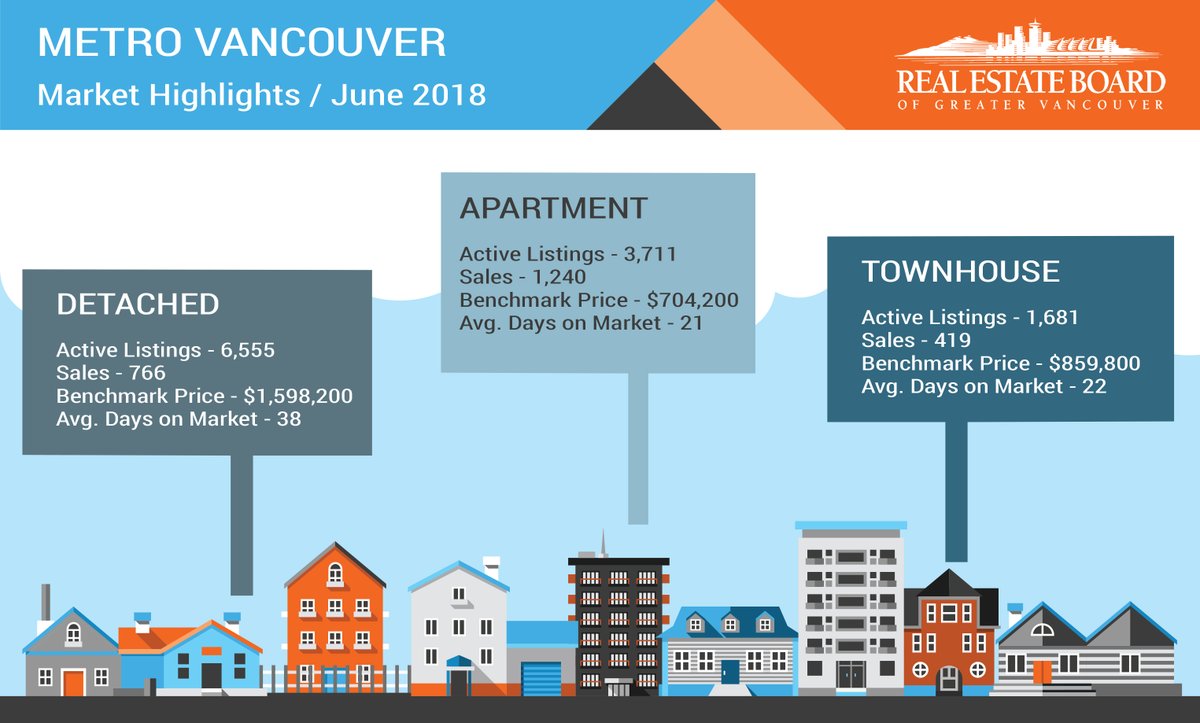 A quick snapshot of June 2018 Sales in Metro Vancouver:
Relative to May 2018, sales activity was down in all 3 categories of homes. Condos saw a small increase in their benchmark prices. Townhomes saw a miniscule $300 price increase. Detached homes averaged almost 10K decrease.
All 3 categories saw a decrease in their sales-to-listings ratios. Specifically, with a 12% S/L ratio, it is now a Buyer's Market for detached homes.
Copyright British Columbia Real Estate Association. Reprinted with permission.