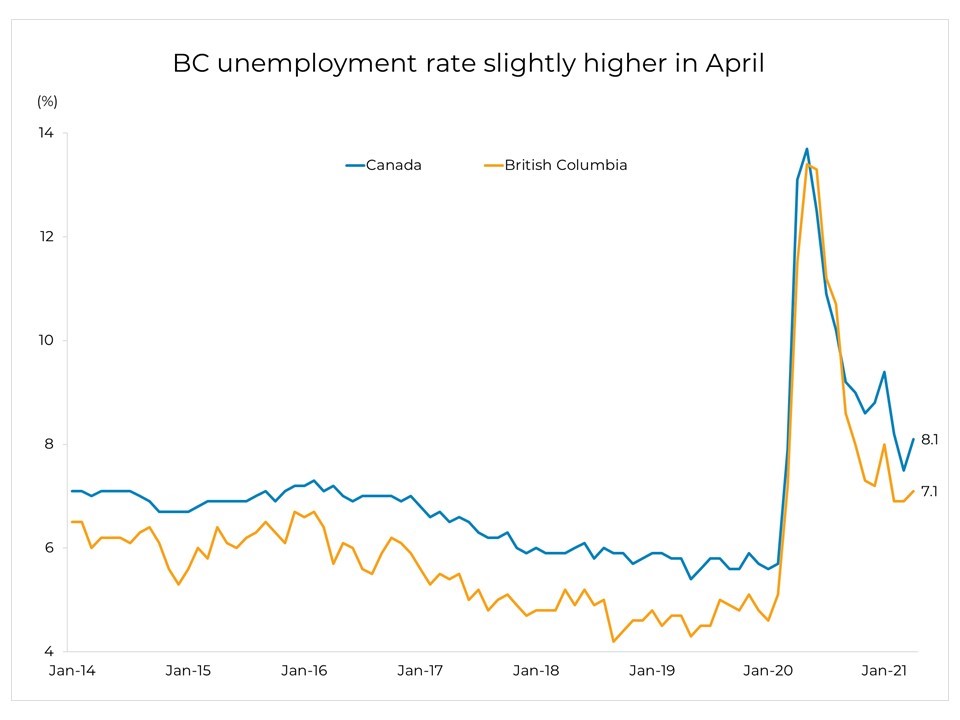 Canadian employment fell by 207,000 jobs in April (-1.1%, m/m), following a 303,000 gain in March. The level of Canadian employment is now 2.7% (-503k) below its February 2020 pre-pandemic level. The decline in April reflects the implementation of public health measures in Ontario, British Columbia and Quebec. The national unemployment rate increased percentage 0.6 points to 8.1%.

In BC, employment fell by 43,100 (-1.6%, m/m) in April following a gain of 35k in January. The provincial unemployment rate rose 0.2 points to 7.1%. The overwhelming majority of those job losses were in part-time work as restaurants closed for in-person dining and other "circuit breaker" restrictions took hold in the province. The decline in April was the first month of job losses since April 2020. Most of the job losses were in Vancouver where employment fell by 26,000 (-1.7%,m/m) in April.
Copyright British Columbia Real Estate Association. Reprinted with permission.